Sub Marine Cables
Underwater Solutions is New Zealand's most experienced diving contractor in the sub marine cable industry. Our staff have been involved in major cable projects across the world as divers, supervisors and client representatives. We have vast experience working on both fibre optic and power cable systems across the South Pacific region. We can offer services that include shore end landings, articulated pipe installation, cable burial, repairs and maintenance.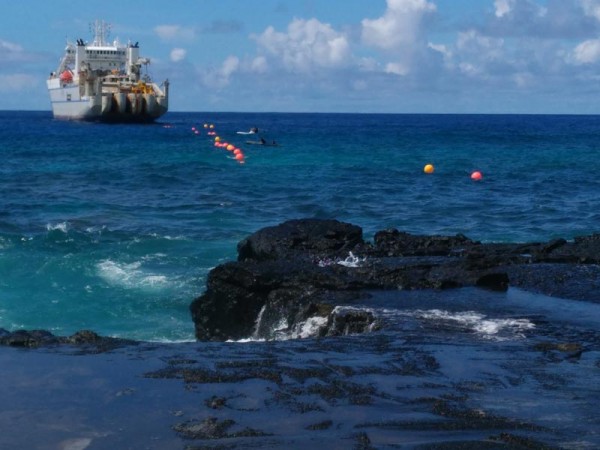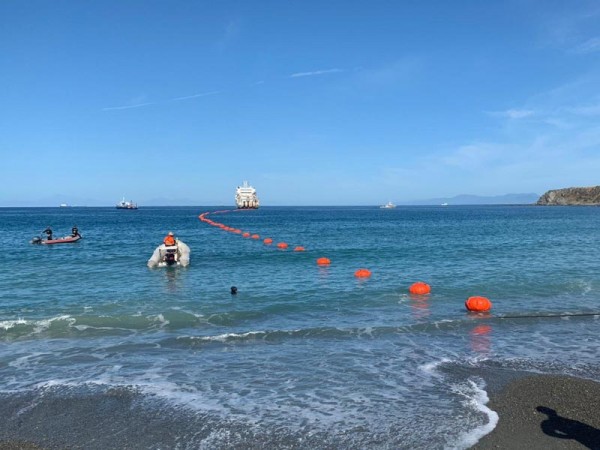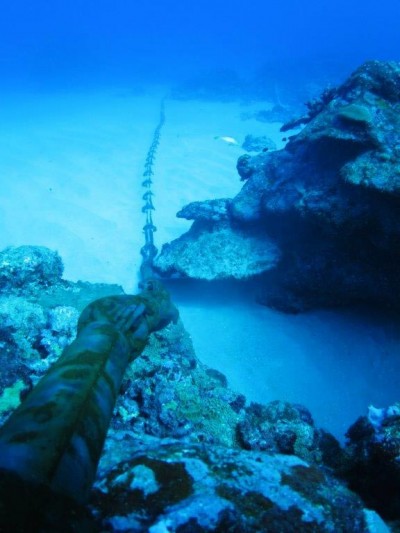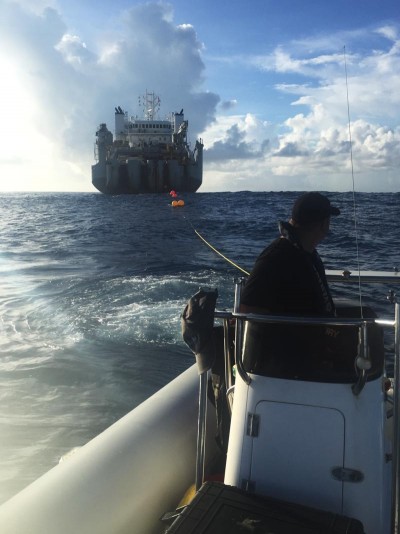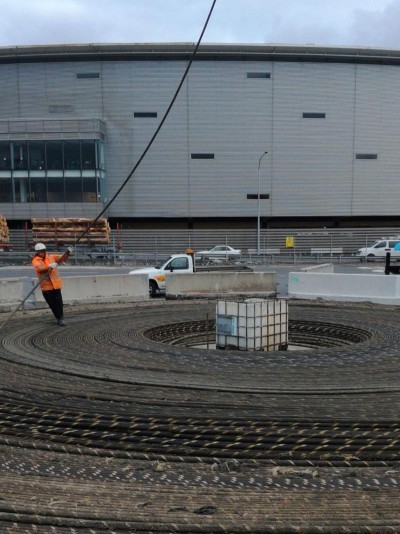 We provide services which include;
Shore end landing support.
Pre lay and post lay inspections.
Condition inspections and reporting.
Burial depth surveys.
Cable burial with diver jetting and burial machine options.
Articulated pipe armouring supply and installation.
Preventative maintenance and repair.
Cable anchoring on reef crossings.
Out of service cable removal.
Cable Burial and Protection
Inshore areas of a submarine cable system are at risk of damage from vessels anchoring, fishing equipment and environmental conditions. Applying cable armouring and burying cables in these high risk areas are key to extending the life of a cable system and avoiding expensive repairs. Underwater Solutions can offer consultation on the best way to protect a cable system, and has the only operational cable burial machine in the South Pacific.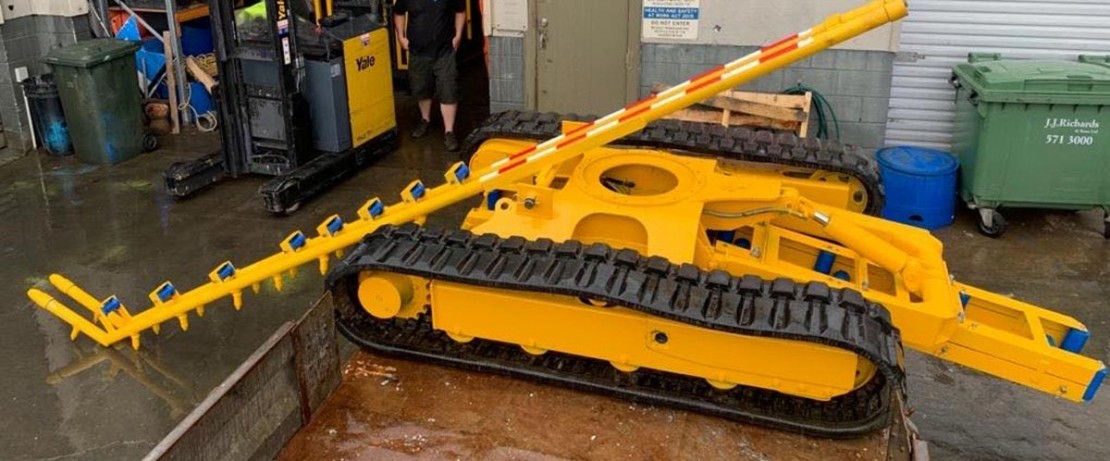 Our burial machine is a hydraulically driven tracked machine that can be switched over to skids and winched for soft seabeds. Seabed trenching is achieved via two separate high flow and pressure feeds to the burial stinger.
Features include;
Track driven or skid mounted and winched.
Buoyancy system to adjust for different seabeds.
Two variable pressure / volume water feeds from diesel powered Darley water pump.
Adjustable height cable pick up chute extending forward./li>
Burial depth to 1.5 metres.
CCTV monitoring.
Burial depth monitoring.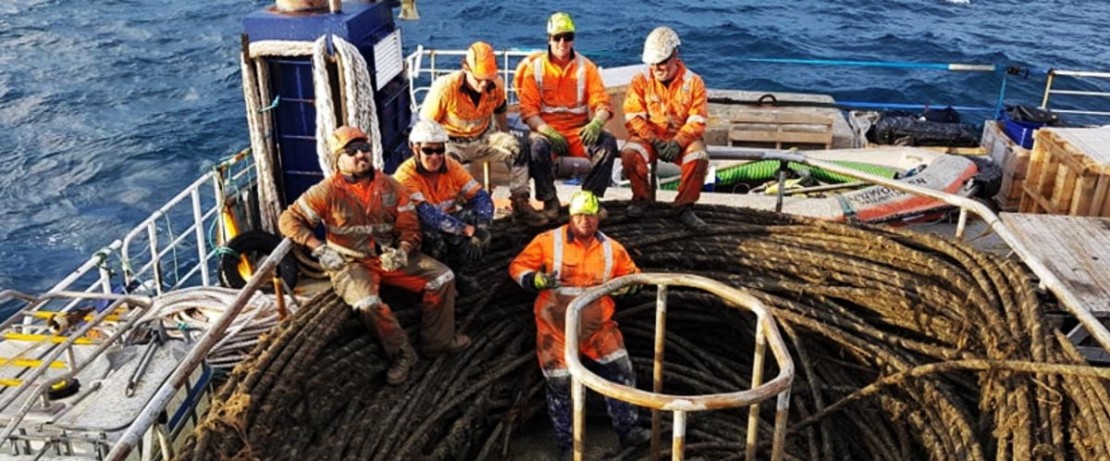 Recent Projects
Fibre Optic #11 landing, Oteranga Bay, New Zealand, 2020.

Fibre Optic #11 landing, Fighting Bay, New Zealand, 2020.

Out of Service Cables removal, Cook Strait, New Zealand, 2019 and 2020.

Hawaiki Cable System, burial depth survey, Mangawhai, New Zealand, 2019.

Blast Cable System, install cable armouring and free span remedial work, American Samoa, 2019.

Fiordland Tsunami Gauge, replace armouring and cables, New Zealand, 2019.

Cook Strait HVDC Power Cables, annual inspections 2015 to 2020.

Hawaiki Cable System, cable landing and armouring, American Samoa, 2018

Vodafone Cable System, burial depth surveys, New Zealand, 2014 and 2016.