Shipping Services
Underwater Solutions provide diving services to the shipping industry working on any type of vessel that requires survey, inspection, repairs or maintenance. Our management team has over 60 years of combined experience undertaking ships surveys and repairs. We own a range of equipment specific to underwater ships maintenance including CCTV systems, photographic equipment, hull cleaning and propeller polishing systems. Our dive teams are trained in identification of invasive species and we can undertake biosecurity hull clearances for vessels entering New Zealand waters or visiting protected areas.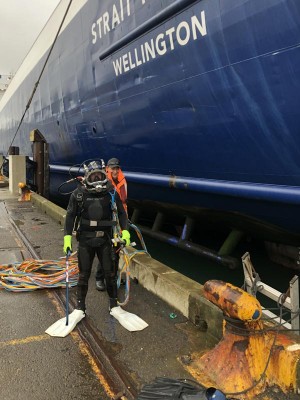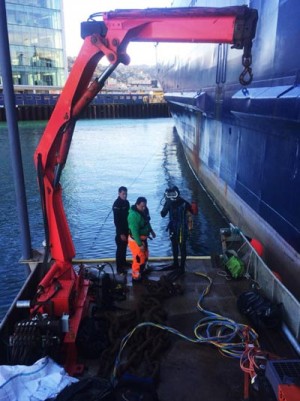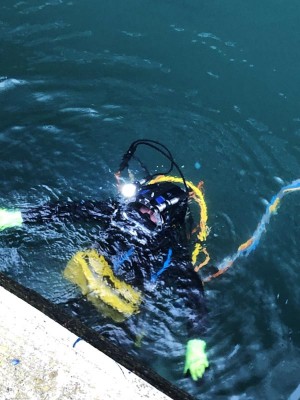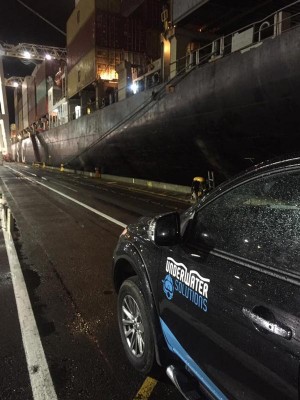 Underwater Solutions can provide the following services anywhere in New Zealand and the South Pacific;
Hull inspections, CCTV and photographic.
Propeller polishing.
Hull cleaning.
Damage surveys and repair.
Cathodic protection testing with Polatrak CP Gun.
Anode installation.
Bio Security Hull Clearance surveys.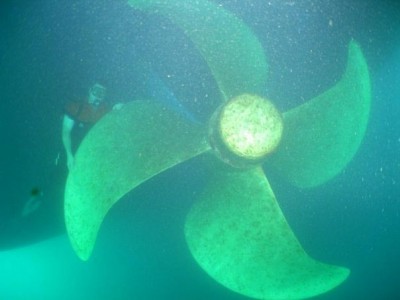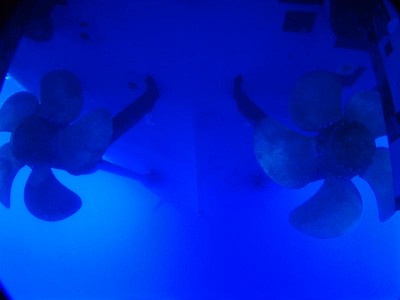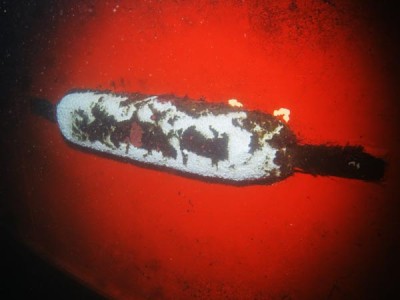 Cathodic Protection
Correct levels of cathodic protection are a key component of preventative maintenance for all vessels. It is important the system is working correctly with adequate levels of protection. Underwater Solutions can inspect and test a vessel's protection system using our diver operated Polatrak CP Gun, and undertake repairs and install anodes as required.
Bio Security Hull Clearance Surveys
New Zealand has strict policies for vessels entering out territorial waters or visiting protected locations such as the Sub Antarctic and Kermadec Islands. Underwater Solutions can undertake hull clearance surveys prior to vessels entering New Zealand or departing to these locations. We are approved to undertake hull clearance surveys, for the Department of Conservation on vessels visiting the Sub Antarctic and Kermadec Islands. Our divers are trained in recognising invasive species and regularly attend training provided by the Marine Invasives Taxonomic Service. Our dive teams are equipped with a sampling kit and identification guides on all ships diving operations.