Geotechnical Investigations
Seabed Geotechnical Investigations
Underwater Solutions undertakes in water and surface-based seabed geotechnical investigations to assist with designing and construction of wharves, pipelines and other marine structures. Our vessel "Crane Barge 1" is fitted with a moon pool for surface-based investigations such as Cone Penetration Testing. Our dive teams can undertake in water testing including Scala Penetrometer, Shear Vane, seabed probing and push tube sampling.
Scala Penetrometer testing.
Shear vane testing.
Push tube sampling.
Grab samples.
Water and air probing.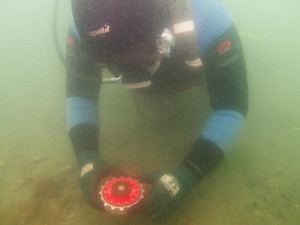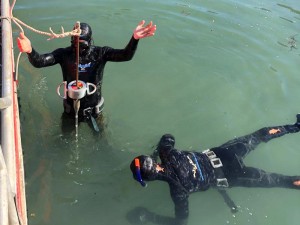 Surface Based Investigations
Underwater Solutions works with drilling companies to provide surface-based investigations. Our vessel "Crane Barge 1" is fitted with a moonpool which provides access through the centre of the hull for surface-based drilling and Cone Penetrometer testing.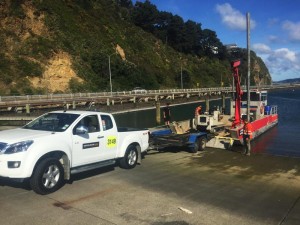 For shallow water investigations the vessel is equipped with spud legs which hold the vessel in place. The vessel can be mobilised across New Zealand by road.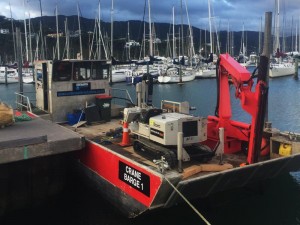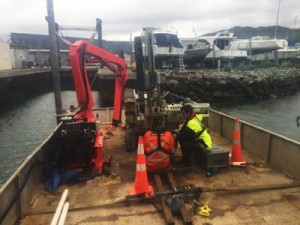 Underwater Solutions recently completed multiple geotechnical investigations for the Heron Construction jack up barge "Tuhura", on the Cross Harbour Pipeline Project in Wellington. The investigation was undertaken to calculate the jack up barge leg penetration across sites in Wellington Harbour. Further diver geotechnical investigations were undertaken to assist with the pipeline design work.